Hal Wagner Memorial Doubles Tournament
Register Today
September 2-5, 2022
$70 per player ($50, add'l division)
Women's, Men's and Mixed Divisions
3.0, 3.5, 4.0, 4.5, Open
Logistics
Bring a water bottle.  We have water coolers on the courts but no longer supply small disposable cups.
Park safely and legally.  Do not block our neighbors' driveways and drive, you know, like your kids live here.
We have a wasp problem at RRC, so bee prepared.
Please do not use spray sunscreen on the courts, or in crowded areas.
Player Food & Drink
RRC is hosting a players' BBQ on Friday night at 5pm.  All players are welcome to join us, whether you're scheduled Friday or not.  This is for players only: Spouses, children, roommates, grandmothers, etc., won't get a plate.
Lunch is served Saturday, Sunday and Monday at 12pm.  Join us!

Saturday – TBD
Sunday – TBD
Monday – TBD

The bar will be open during tournament hours (opens at 11am), throughout the weekend.  Players will receive drink tickets with their registration packet, non-players may purchase drinks with cash or membership charge.
Tennis Information
Check in at the registration desk a minimum of 15 minute prior to assigned start time.
We typically do not have courts available for warm-ups.  Ask at registration desk.
We will play a third set 10-point TB through the quarters and a full third set for the semis and finals.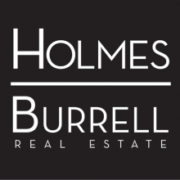 2022 Overhead Sponsors:
First Republic Bank
Gina & David Gogna
Peter Levi Plumbing, Heating, Cooling & Drains
Phoenix American Financial Services
Vintage Contractors, Inc.
Many thanks to our Volley Sponsors!
Alpha Dog Lodging
Black Market Surf Screenprinting
The Happycampers
Chamberlin Properties
Cornerstone Law Group
Crown Ridge Roofing
Dominguez Plumbing
Friends of Junior Tennis
Harris & Lee Environmental Sciences
Hatch Business Solutions
Jeff Birkenseer, Realtor, Golden Gate Sotheby's
Lange International
Kelly Pacific Construction
David & Petra Jacobsen
Marin Living
Meridian Commercial
Millroad Studio
Miss Jones Baking Co.
The Parsons Family
Pierce Ranch Vineyards
Pinnacle Home Loans or Kim's business
Play Tennis Marin
Rafael Lumber
Spacial Design
Stephan Hill Jewelry Designers
The Stiritz Family
Tamal Vista Family Dentistry